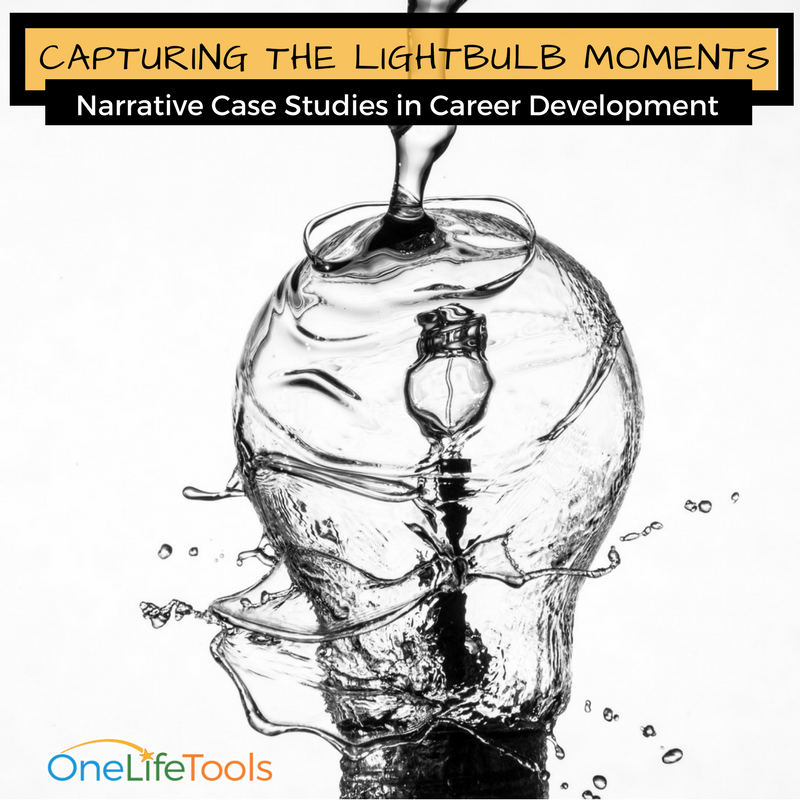 Picture this: you're sitting with a client and your favourite thing happens - the lightbulb moment. It's like a flash goes off in their mind and they have a great idea, a gut-check realization, a truthbomb drop.
How are you capturing these moments as they happen? How are you helping your clients reflect on these flashes? 
How can we support clients, through narrative assessment, to reflect on their stories in a systematic way, as a legitimate form of input into career counseling, advising or coaching?